SHOWCASING THIS YEAR'S ROBOSUB CONTENDER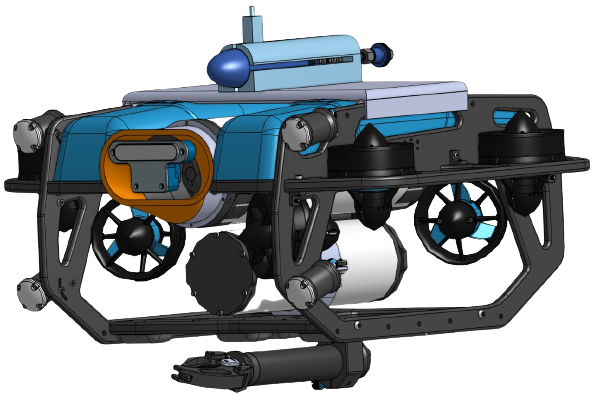 A heavily modified BlueROV2 designed to function autonomously and complete ROBOSUB challenges efficiently.
NYUAD ROBOSUB is a student led research organization developed in early 2022 as part of the Engineering Design Studio of New York University Abu Dhabi. Our mission is to breach the barriers of theoretical education through creating physical machines and simulations of underwater robotics systems. We are currently working on research and development into Autonomous Underwater Vehicles(AUVs) that are able to address current challenges in today's maritime industry.The team is looking forward to making a significant impact by providing novel solutions to such problems while paving the road for the next NYUAD Engineering generations to come.